Behind curtians
Il manuale qualità
di Arredoufficio
Arredoufficio tells the "behind the scenes" of its products.
The manual summarizes the attention to quality, health and environmental protection
details, materials, added value
Arredoufficio has prepared a quality manual in order to narrate the "backstage" of its products and its office furniture.
This is a 30-page document which tells of the details, materials, added values that belong to the Arredoufficio world, everything that can't be seen yet which makes the products made by this company both high-quality and unique; it gives a detailed description of everything that is behind and inside the furnishings, the analyses, the certifications as well as the painstaking attention paid to health and the environment. For example, it deals with the wood that is the basic element of these products, virgin wood with a certified origin or with unique properties of the panels used, that contain a percentage of formaldehyde emissions that has been halved compared to what is prescribed by current legislation.
Therefore, Arredoufficio thinks first of all of everything it can possibly do to safeguard the health of its customers, but not only because using panels produced with virgin wood of certified origins means having a durable, shock-resistant finished product. Moreover, this type of processing and material makes it possible to reduce the use of adhesive to an absolute minimum. And this provides an even further guarantee of health.

This is a project that is undergoing constant growth and pays painstaking attention to all aspects of everyone's life:
IN THE CORE OF THE PANEL
In order to produce quality furniture, it is fundamental to use panels produced with virgin wood with a certified origin. Arredoufficio used panels with the lowest percentage of formaldehyde emissions in 80% of its production, a substance specified in the list of substances that are considered carcinogenic for humans.


HEALTH AND ENVIRONMENTAL PROTECTION
By using panels made with virgin wood of certified origins, the use of adhesive can be reduced to an absolute minimum. Moreover, the high-quality resin used by Arredoufficio does not contain any added formaldehyde. As for painting, we choose to use water-based paints, an informed choice made by the company, also in accordance with environmental protection.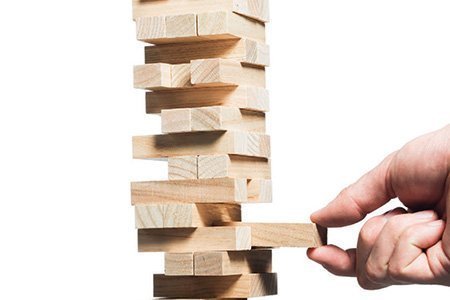 INVISIBLE QUALITY
The increased percentage of fibre in the virgin wood panel positively influences the mechanical characteristics of the finished product. This means a greater tightness of screws, hinges, joints, increased load-bearing capacity, shock resistance as well as improved durability.


GREATER NATURAL TOUCH
The panels used by Arredoufficio are covered in 120 gr/m2 paper, practically double what is usually used to cover a standard panel. This results in a greater resistance to wear and tear, improved aesthetic quality as well an increased natural touch.